LYNXAPALOOZA 2014 featuring matt and kim
Date: August 30th
Door Time: 5:30pm
Location: Auraria Campus, Spruce lot (directly in front of the Tivoli Student Union)
Address: 900 Auraria Parkway
Denver, CO 80204
Ready for food, fun, and live music? CU Denver Live! presents Lynxapalooza, the second annual CU Denver concert, featuring nationally acclaimed artists Matt and Kim! This outdoor event will include food trucks, a photobooth, and great local music throughout the evening. Come early for fun, stay late for great music! Doors open at 5:30pm. Tickets are $15 for CU Denver students and $25 for the public.
Schedule:
Doors: 5:30pm
South of France: 6:00pm – 6:45pm
The Epilogues: 7:15pm – 8:00pm
Matt and Kim: 8:30pm
Box Office Ticket Sales:
Tickets can be purchased in the CU Denver Office of Student Life (Tivoli Student Union, suite 303) at 900 Auraria Parkway. Our office is open Monday-Friday from 8am-5pm. Ticket sales are CASH ONLY at our office. Tickets will be on sale on Monday, July 7th at 10am.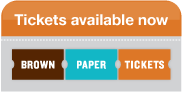 Volunteer:
If you are a CU Denver student interested in volunteering as a street team member for Lynxapalooza 2014 to get a free ticket to the event please apply HERE.
Group Tickets:
If you need to purchase group CU Denver Student tickets, please contact us at cudenverlive@gmail.com